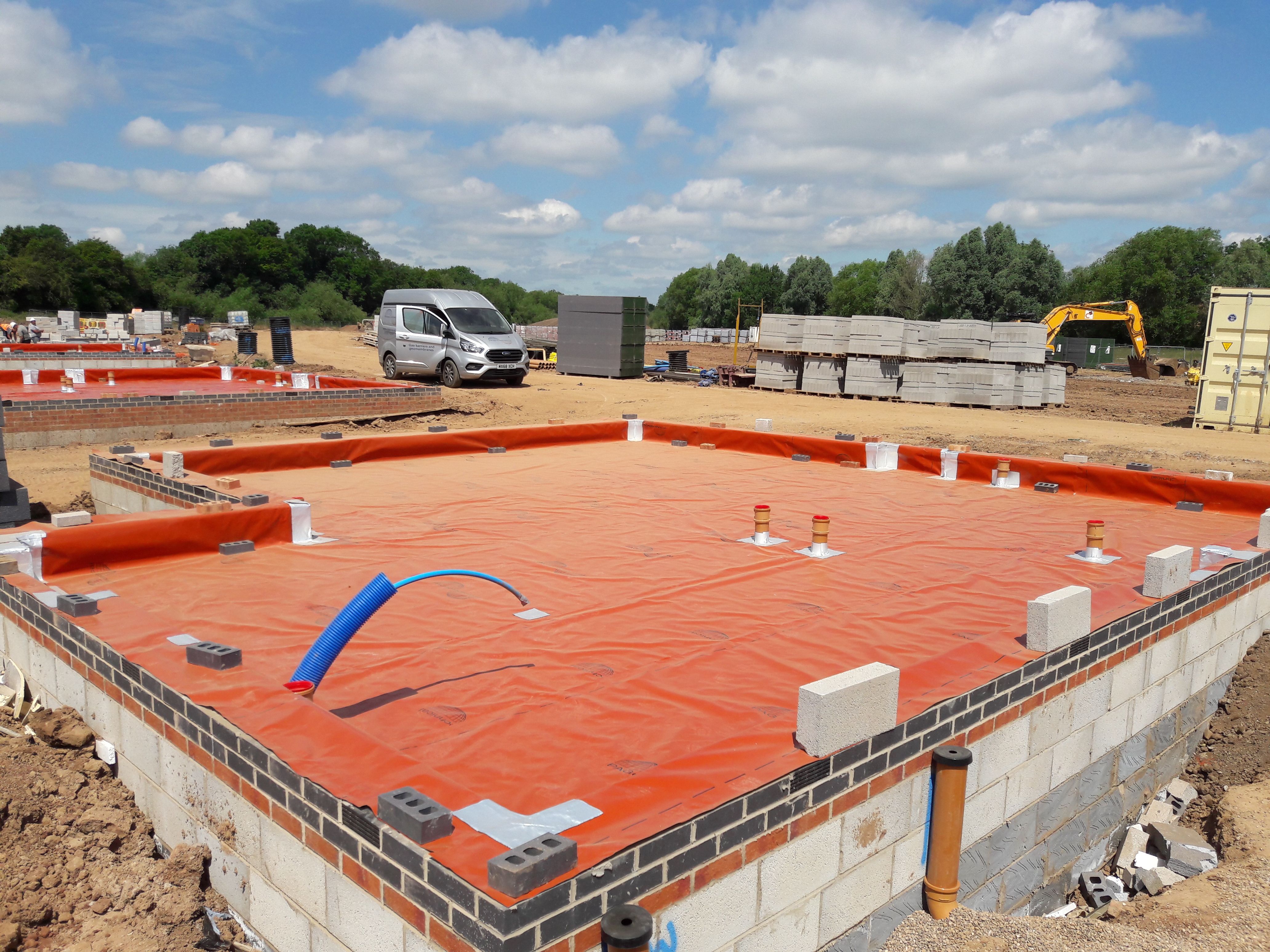 PAGeoTechnical is the marketplace leader in the management of contaminated land and brownfield sites for housing, commercial use or industry. Other services include containment, landfill, and bioremediation.
With its associated companies, PAGeoContracting and PAGeoConsulting, PAG can act as consultant, supplier or installer – according to clients' requirements.
Contaminated land management is a complex issue where legislation and standards are rapidly emerging and changing. PAGeoTechnical is actively involved in many of the industry's regulatory, support and development processes. We have developed a reputation as one of the UK's leading specialists in this field. The company participates actively in:
· BGA (British Geomembrane Association)
· The EIC (Environmental Industries Commission)
· The Radon Council
· BSI, CEN and ISO standards bodies
· Build UK
· The CCS (Confederation of Construction specialists)
· PCA (Property Care Association)
· IGS (International Geosynthetics Society)
Our team members, both in the office and externally, all share the company's values and offer clear support to our clients.
PAGeoContracting Ltd provides gas membrane installation and other services and is the contracting arm of PAG. It offers a one stop shop for those who want single point responsibility for design, supply and installation, including the PAG range of ground gas solutions, gas membranes, geosynthetics and systems. It goes without saying that it meets all the criteria of our most demanding clients. PAGeoContracting installation technicians are experienced in all aspects of geosynthetic gas membrane installation covered by PAG. The first specialist contractor in the country to obtain an NVQ2 qualification for installation operatives, the company has a policy of developing all its technicians to this level of competency. The contracts management team have IOSH qualification as well as SSSTS for lead installers. Its directors take safety management extremely seriously and the company carries CHAS accreditation.
PAGeoContracting is accredited by Worksafe, Constructionline, CHAS, Safemark and Safe Contractor.
PAGeoConsulting Ltd is the international consulting arm of PAG and offers contaminated land consultancy. Run by the industry expert Peter Atchison, it offers design and "Route to Market" consultancy services, connecting manufacturers and suppliers with markets they are unaware of, or do not have the technical or commercial resources to access.
PAGeoConsulting is proud to be associated with IGS, CEN, BSi, ISO and GMS.
Many overseas clients use PAGeoConsulting to help on specific projects or to develop market sectors using experience gained in other world markets.
Current areas of operation are in China where PAGeoConsulting is working with local speciality groups to develop vocational training and design support in the contaminated land sector, and the Australasian market where PAG's experience in gas protection is assisting with the emerging brownfield development market there.
Some of PAG's services and expertise include ground gas solutions providing protection against ground gas, including carbon dioxide, methane, radon and other contaminants in housing, industrial and commercial buildings. Our ground gas solutions have been developed to enable developers and contractors to protect new buildings against gases contained in contaminated land. They are designed in line with current guidance BS 8485 2015+A1:2019 and use products that meet this requirement.
PAG also offers ornamental and chemical containment and specialises in the more complex geosynthetics applications, such as aggressive containment or contaminated land. These include VOC resistant barriers and pollution control barriers. Using a range of geosynthetics materials sourced from manufacturers around the world we are able to offer a cost effective and secure solution. Most of these products are reinforced, offering much greater tear resistance and strength than lighter grade materials.
With all services whether it be gas protection, containment, invasive weeds, landfill or bioremediation PAG offers design assistance and full contract supply and installation as appropriate through its own contracting division or approved specialist installation sub-contractors. Always striving for their mission to offer best value advice to our clients.
Address
Darwin House
Corby Gate Business Park
Corby
Northants
NN17 5JG
United Kingdom