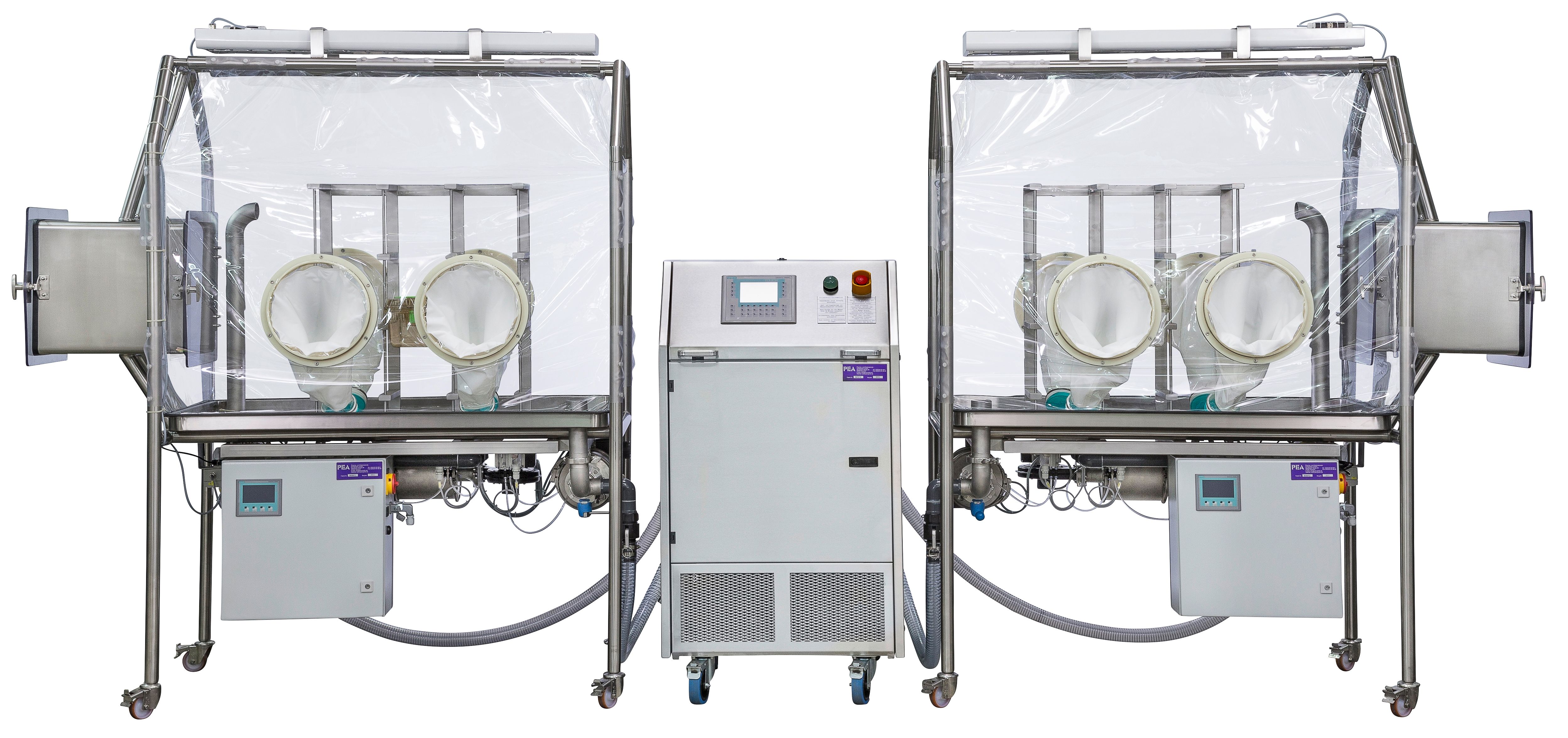 PEA GmbH was founded in 1991 by Mr. Michael Trenkner.
1994 we became a "GmbH" and since then, our company is called PEA (Pharma- und Elektrotechnik-Anlagenbau) GmbH.
Our first Geschko Gas Generator was created in 1997. In 2000 we increased our product range to locks, transfer hatches and gastight doors.
Since October 2009, we present ourselves on our new company area. On an area of over 4.500 square meters of production site and 900 additional square meters office site, about 50 employees produce our high-quality products.
These products include our hydrogen peroxide gas generator series Geschko MLT, material and personal locks in all dimensions and variations as well as gastight doors made out of stainless steel. Additionally, we offer isolators and transfer systems, our water distillation units, stainless steel piping systems and mixing- and pressure vessels.
In 2014 we became a member of the airtech group in Shanghai, China.
We live by the phrase: Quality is priority – in every way!
· Quality of the products
· Quality of the staff
· Quality of the business relations
· Quality of the customer service
On this base, we have reached to build up a steady clientele which grows constantly.
Our customer range is composed mainly of these fields:
· Pharmaceutical industry
· Hospitals
· Hospital-pharmacy
· Animal research (SPF)
· Research institutions (/laboratories)
· Laboratories for cytostatics
· Army
· Public institutions
Our ambition is to have satisfied customers on a continuing basis.
Therefore, our principles are:
· constant communication with our customers
· recognizing the wishes and requirements of our customers and making arrangements for them
· choice of the suppliers under our high-class aspects
· intensive care of our customers before, during and after the assignment
The fact that a main way for us to win new customers is through recommendations by satisfied clients speaks for itself!