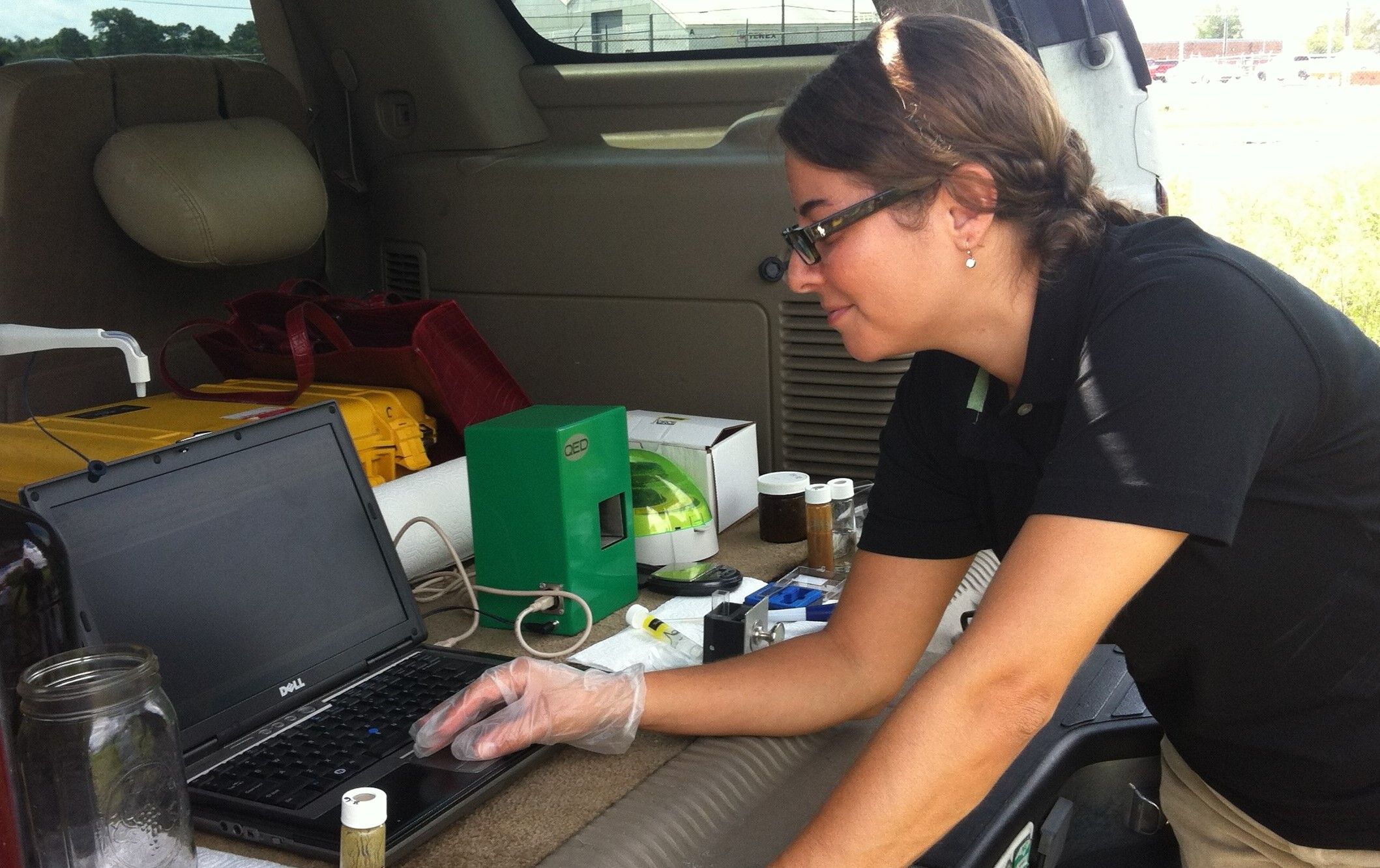 QROS Ltd was founded in the UK in 2005 to provide miniature chemical analysers for the environmental industry. We designed and manufacture the award winning QED HC-1 on site hydrocarbon analyser, which accurately identifies hydrocarbons such as coal tar, bitumen, TPH etc in seconds. The QED hydrocarbon analyser uses the same solid state micro-spectrometers used by NASA on the Mars Rover to provide unrivalled accuracy in identifying petroleum hydrocarbons and PAHs. It is particularly useful for identifying hazardous coal tar in road binder as this can be done by the side of the road or in a depot in minutes, and is very easy to use.
The QED has excellent correlation with standard laboratory analysis but at a lower per sample cost and provides all the information needed for classifying oily waste hazard categories under WM3. QED data is accepted by the Environment Agency for waste management purposes. .The EA supports the use of rapid measurement techniques because they have been shown to significantly reduce the overall cost of site investigations and remediation and to improve the overall quality of the analytical data package submitted to the regulator.
The QED was instrumental in getting the London Olympics project finished on time, screened all the soil for Crossrail and the London "super-sewer," and is in daily use on HS2 and many projects throughout the UK and worldwide.
In 2015, the US Department of Transportation after an 18 month evaluation recommended that the QED is used for all investigations where TPH is expected to be present, due to the cost savings it achieves of at least 55%.
The latest generation of rapid analysis methods have similar or better accuracy and reproducibility compared to conventional fixed based laboratory methods and give instant results at very low cost.
Address
SSI House
Fordbrook Business Park
Marlborough Road
Pewsey
Wiltshire
SN9 5NU
United Kingdom