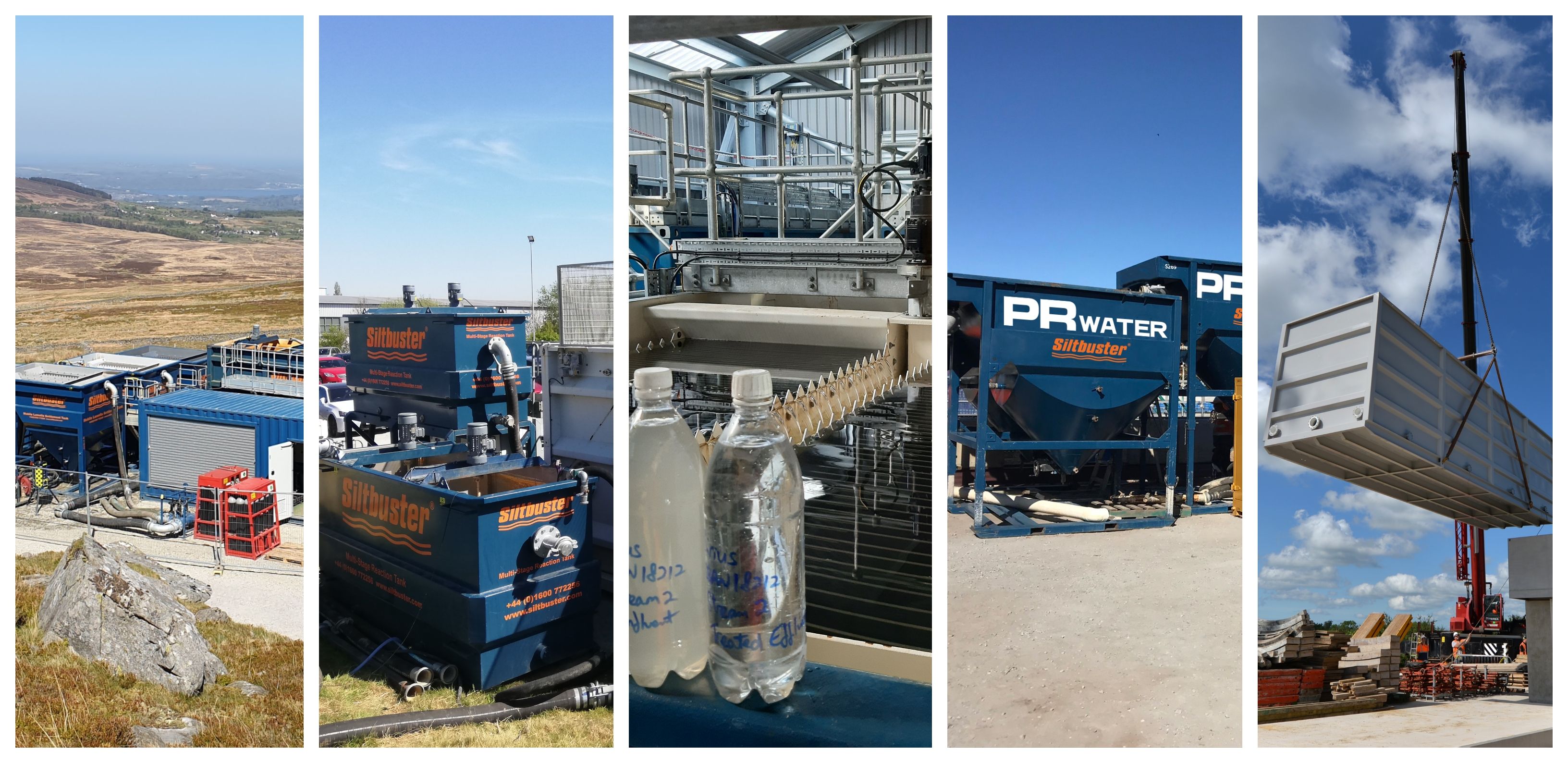 With over twenty years of experience and expertise treating contaminated waters across a wide range of sectors and applications – we can with confidence say that we are true experts in our field with a passion for achieving the best solutions within water treatments for our clients.
Siltbuster Ltd operates the UK's largest rental fleet of water treatment equipment and solutions and is the number one choice for both short/long term hires and permanent installations – setting an unprecedented benchmark standard when it comes to water treatment solutions.
For our international clients, we have to date successfully supplied our technology, products and solutions to over 40 countries worldwide.
As an established and renown market leader our continuous goal is to provide small footprint, high performance and easy to operate water treatment equipment and solutions that are right for your requirements, minimising costs and lost time whilst also protecting the environment. Our off-site manufacturing allows for rapid response and installation time with minimal disruption to the site and operation.
Our decades of experience in design, development and engineering techniques have been learnt and incorporated into the Siltbuster equipment design and technology from working closely with and listening to those in the field. This development journey is continued by our in-house R&D team, headed by specialist engineers and scientists, making sure our solution and products are perfectly matched to the requirements of our sectors and clients.
The outcome is a fleet of tried, tested and well-engineered equipment with the fundamental principles of water treatment physics and chemistry fully understood and incorporated within each unit's unique design.
At its core, the Siltbuster systems' primary function is to routinely and robustly receive, process and treat waters which contain elevated concentrations of contamination – allowing them to be safely discharged to the natural environment without incident – consistently meeting environmental compliance, governed by national or regional legislation, through tried, tested and trusted solutions.
Address
Williams Building
Kingswood Gate
Monmouth
Monmouthshire
NP25 4EE
United Kingdom