01 Sep 2019
Trolex at the Contamination Expo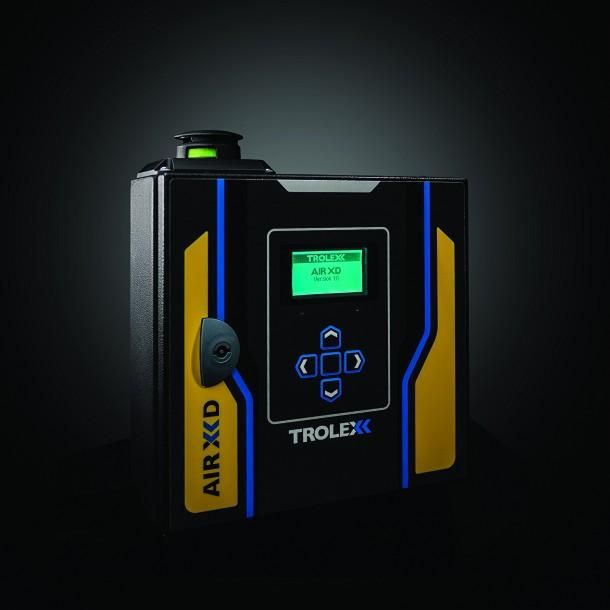 Trolex is returning to this year's Contamination Expo, on 11 and 12 September, at the NEC in Birmingham to
showcase its latest innovation, the AIR XD. Tickets to the Contamination Expo Series 2019, Europe's leading exhibition for contamination and environmental professionals are FREE and available via the website. Trolex, the global supplier of industrial safety and detection technology and equipment, will be offering first-hand walk-throughs of its latest products and its expert team will be available for one-on-one meetings to discuss how its innovative technology could benefit your business. To book an appointment, contact sales@trolex.com and quote "Contam 19", or visit us at stand H10.
Discover the benefits of its innovative technology
Trolex's particulate monitoring business manager, Matthew Evans, will also deliver a keynote talk on the topic of real-time characterisation of respirable crystalline silica (RCS) in industrial applications, in Theatre 28 at 11.45am on September 11. Matthew will discuss the advancements made in the world of industrial real-time particulate characterisation. It will focus on RCS, one of the most commonly found material hazards in dusty environments and discuss how the material is characterised in real time.
Trolex AIR XD real-time dust monitoring
The Trolex AIR XD offers unparalleled accuracy and flexibility to provide businesses with the real-time data necessary to protect people, processes and the environment. The real-time dust monitor uses lab-grade precision laser technology to continuously measure and size particulates. The workplace safety equipment aims to reduce the 12,000 deaths that currently happen every year in the UK, from lung diseases, and 3.3 million deaths, worldwide, from lung disease and, chronic obstructive pulmonary disease (COPD) related to hazardous dust in the workplace.
Trolex has over 60 years' experience designing high-quality monitoring equipment for use in the world's toughest environments.