23 Mar 2020
What have the political parties pledged for the environment?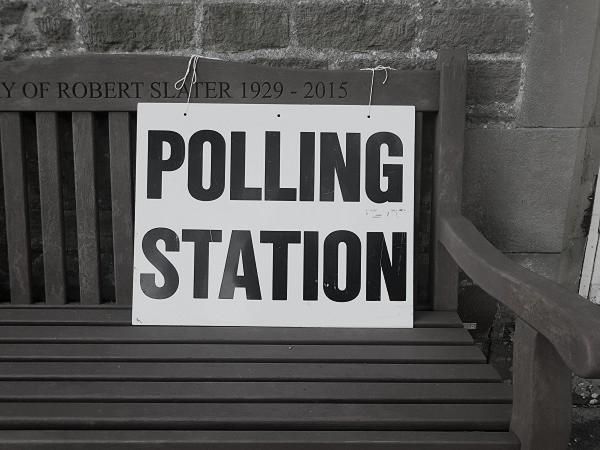 During the build up to a general election in the UK, every political party will release their manifesto, a published declaration of their intentions and motives of issues throughout society to the public.
Every party will have their own view on certain issues, but one that is becoming increasingly prominent in the modern world is the environment. It is clear the country needs to undertake swift and immediate action in how it will protect the environment - an area where the political parties should target to gain support from the electorate.
Picking out key points from every manifesto should be something every person who votes in this upcoming general election on the 12th December 2019 should analyse what every manifesto means to them, and how it may affect the way they live and work.
So if you are an owner of a recycling site, or a renewable energy engineer, finding the right party to suit your needs is of the utmost importance. This article will show a number of key points from the Labour Party, Conservative Party, Liberal Democrats and the Green Party (arguably the four main political parties in England) on the environment.
Make sure you follow up by doing your own research in every party's pledges to find the one that suits you best!
Labour Party

The Labour Party has pledged the following for the environment:

- The Labour Green New Deal aims to achieve the substantial majority of the country's emissions reductions by 2030
- Put the UK on track for a net-zero-carbon energy system within the 2030s – and go faster if credible pathways can be found - nearly 90% of electricity and 50% of heat from renewable and low-carbon sources by 2030
- 7,000 new offshore wind turbines - 2,000 new onshore wind turbines - Enough solar panels to cover 22,000 football pitches, and new nuclear power needed for energy security and trial and expand tidal energy
- Instruct the Committee on Climate Change to assess the emissions the UK imports as well as those it produces, and try to make UK industry the greenest in the world

- Position the UK at the forefront of the development and manufacture of ultra-low emission vehicles. Invest in electric vehicle charging infrastructure and electric community car clubs whilst accelerating the transition of our public sector car fleets and our public buses to zero-emissions vehicles

- Introduce a new Clean Air Act, with a vehicle scrappage scheme and clean air zones, complying with World Health Organisation limits for fine particles and nitrous oxides

- Invest in three new recyclable steel plants in areas with a proud history of steel manufacturing
Conservative Party
The Conservative Party has pledged the following for the environment:
- Lead the global fight against climate change by delivering on our world-leading target of Net Zero greenhouse gas emissions by 2050
- Building on support for creating a Great Northumberland Forest, there will be an additional 75,000 acres of trees planted a year
- Our world-leading offshore wind industry will reach 40 GW by 2030
- Invest £800 million to build the first fully deployed carbon capture storage cluster by the mid-2020s
- Support clean transport to ensure clean air, as well as setting strict new laws on air quality
- Support gas for hydrogen production and nuclear energy, including fusion, as important parts of the energy system, alongside increasing our commitment to renewables
- We will ban the export of plastic waste to non-OECD countries
- Lead the world in tackling plastic pollution, both in the UK and internationally, and will introduce a new levy to increase the proportion of recyclable plastics in packaging

Liberal Democrats

The Liberal Democrats has pledged the following for the environment:
- Invest in renewable power so that at least 80 per cent of UK electricity is generated from renewables by 2030 – and banning fracking for good
- Plant 60 million trees a year to absorb carbon, protect wildlife and improve health
- Invest in public transport, electrifying Britain's railways and ensuring that all new cars are electric by 2030
- Accelerate the deployment of renewable power, providing more funding, removing restrictions on solar and wind and building more interconnectors to guarantee security of supply; we aim to reach at least 80 per cent renewable electricity in the UK by 2030
- Support investment and innovation in cutting-edge energy technologies, including tidal and wave power, energy storage, demand response, smart grids and hydrogen
-Banning non-recyclable single-use plastics and replace them with affordable alternatives, aiming for their complete elimination within three years, as a first step towards ending the 'throwaway society' culture and an ambition to end plastic waste exports by 2030
- Pass a Clean Air Act, based on World Health Organisation guidelines, enforced by a new Air Quality Agency. The Act will enshrine the legal right to unpolluted air wherever you live
- Support innovation in zero-emission technologies, including batteries and hydrogen fuel cells, supplementing government funding with a new Clean Air Fund from industry

Green Party
The Green Party has pledged the following for the environment:
- Accelerate the transformation of our energy supply and create the energy infrastructure of the future – one powered by renewables – working in harmony with a reduction in energy demand
- With our renewable energy supply unlocked, we can hugely reduce fossil fuel use in our energy system, and with it our reliance on nuclear power
- Introduce new support and incentives to directly accelerate wind energy development, paving the way for wind to provide around 70% of the UK's electricity by 2030
- Introduce new support for solar, geothermal, tidal, hydro and other renewable energies to provide much of the remainder of the UK's energy supply by 2030
- Expand our short-term capacity for energy storage so that electricity from peak periods of renewable electricity generation (e.g. days with very strong winds and many hours of sunshine) can be effectively stored – utilising solutions such as domestic solar batteries, storage as heat in hot water cylinders and thermal stores, and smart control of vehicle battery charging
- Extend the plastic bag tax to plastic bottles, single-use plastics and microplastics - and to expand plastic bottle deposit schemes.They would also ban the production of single-use plastics for use in packaging

Whatever happens in the general election, the environmental industries represented at RWM, Future Resource, and the Contamination Expo Series will be affected by what the results bring. The most important thing you can do is to exercise your right to vote.