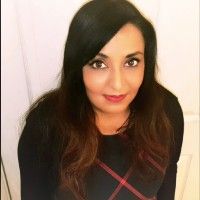 Amy Parekh-Pross
Technical Director, Nicholls Colton Group Ltd
Amy Parekh-Pross (BSc, MSc)
Nicholls Colton – Associate Director
Amy Parekh-Pross has a wealth of knowledge and experience in Analytical Chemistry and Regulations, gained by working for over 20 years in the USA and UK. She started off her career at Dames & Moore in Petaluma, California. She has worked as a Laboratory Manger for commercial environmental laboratories before moving into technical roles.
She joined the Senior Management Team in the role of Associate Director at Nicholls Colton in April 2020. Amy works alongside the Senior Technical Staff, the Technical Development Team and Account Managers to strategically increase Nicholls Colton's technical offering to clients in line with regulatory requirements and emerging technologies.
Amy participates in numerous industry committees and has delivered seminars at Brownfield Briefing Conferences, Universities and Contaminated Land working groups. As part of her role Amy also provides in depth technical guidance and training to clients throughout the UK.