Visitor Stats
The place where contamination & geotechnical professionals make powerful connections and spark industry change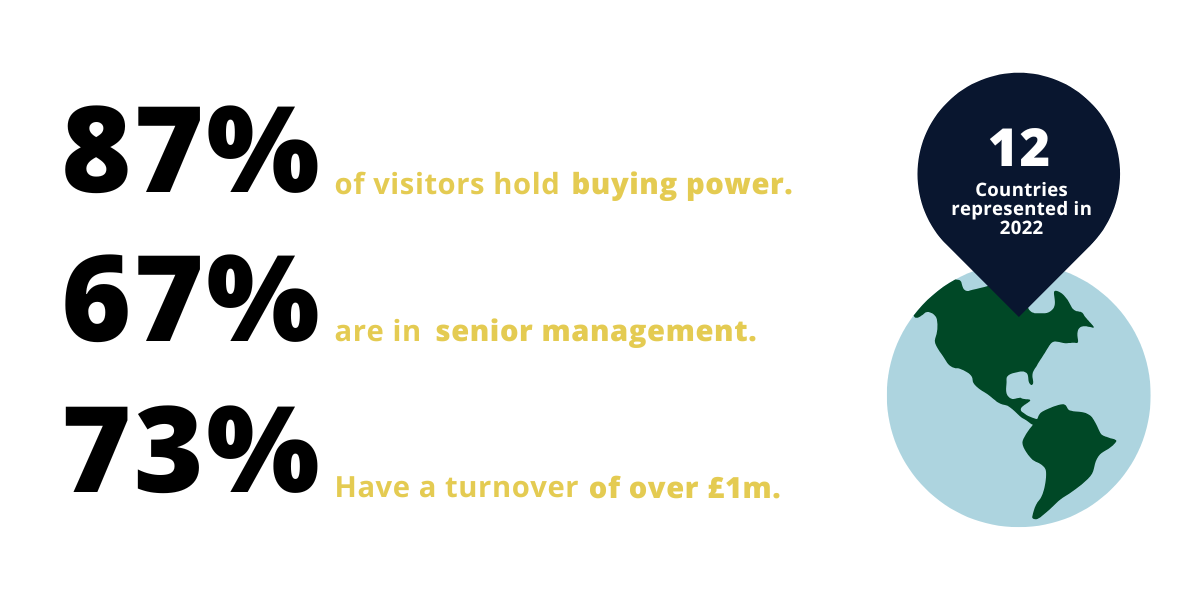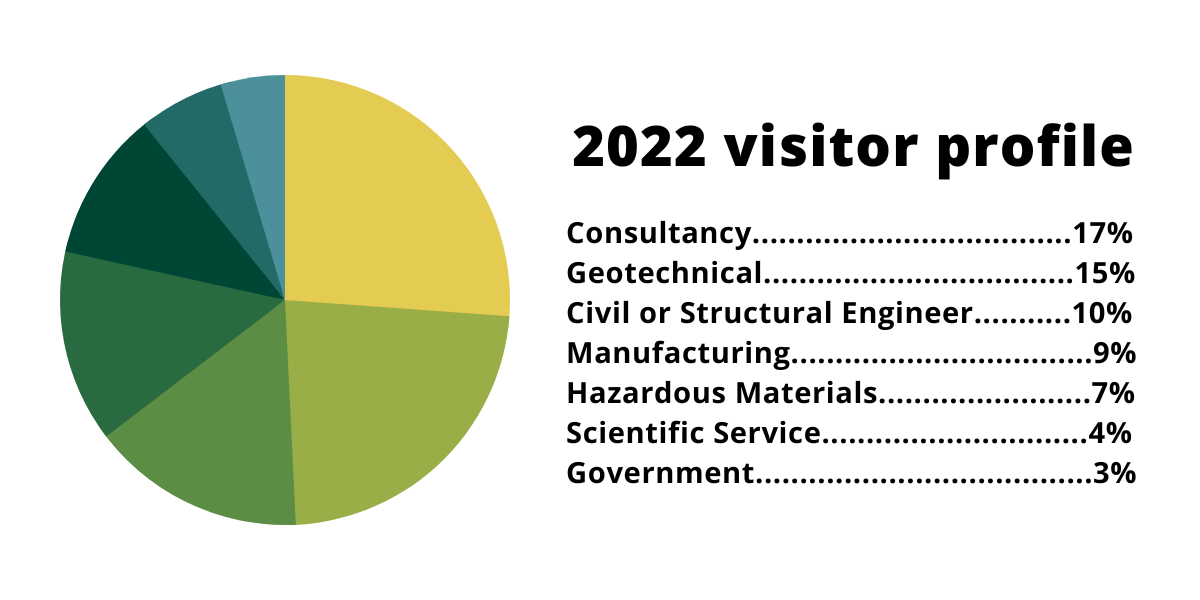 Make powerful connections
Be part of the hundreds of conversations, meetings and inspirational talks that happen over the course of the two days. Meet new customers, suppliers and partners that will transform your outlook and deliver new opportunities.
In 2022, over 1,947+ high-level visitors came together to access the latest technologies, investment opportunities and need-to-know insights to level up their operation.
The most powerful conversations happen in real life

Don't just take our word for it...
Contamination Expo has been a very successful for us as a business! Not only was it our first high-profile event out of lockdown, but our first event as a newly rebranded company - United Rentals Europe. We talked to the right contacts, our stand really stood out, and the whole event was very well organised. See you again in 2022!

It was great to attend a COVID safe, well organized and busy event at Contamination Expo last week. The event was interesting, with good speakers in the various theatres, lots of space to move around in so you felt safe amongst the many who attended. We had steady traffic to our stand, met a lot of existing members, made connections for new members but also had the chance to interact with other trade associations. Good event and well worth attending!

Delightful show, perfect size, tone, arrangement. Well chosen speakers and the vibe from the two days seemed similar to my own. A success for us!

Contamination Expo & Geotech Expo 2021, offered the opportunity to reconnect with likeminded organisations, committed to providing information and guidance to the construction industry after being hit so hard by the pandemic.

Great show, plenty on offer, the seminars were great, exciting exhibitors, great networking opportunities. Will be there every year!

A very well organised and presented event, which I look forward to each year. Good range of exhibitors in the contamination and geotechnical fields, and who were more than eager to engage with. Highly recommended!

This is the perfect Expo for networking and learning what's new in the field of tackling contamination. Wide variety of exhibitors from different fields. Always fun to meet similar minded people within the same or other industries.

We had a great time meeting up with our friends and making new friends. We enjoyed speaking but so sorry people even men ended up crying while watching our story but at least we raised awareness to Mesothelioma.

Great event, well organised. Location and convenience of airport and hotels perfect. Will be there next year.

The Expo provided a great opportunity to meet with our supply chain and discuss developments they have been making as well as meet potential new suppliers and clients. Given the challenges of the last couple of years the expo provides a safe and sensible step back towards important industry wide events.

It is a great effort by organizers and participants to bring to all concerned the status of the environment and how to support and eradicate.

The 2021 event was our first time exhibiting at Contamination & Geotech Expo and we were delighted to be one of the event partners. The exhibition gave us an opportunity to make new contacts within the contaminated land sector and build new relationships that we may not have been able to do otherwise. A positive outcome and we look forward to exhibiting again in the future!
Part of the UK's Leading Environmental Event
Stand and Sponsorship Opportunities Enquiry Form
There are many benefits to exhibiting at and sponsoring the Contamination and Geotech Expo. If you are interested in the opportunity of having a stand at the event then we would love to hear from you.
Please fill in the form below so that we can contact you, or to receive a copy of the latest floor plan or sales brochure please get in touch with our sales team on (+44) 020 8126 4800 or marketing@contaminationexpo.com