GEOTECHNICAL & GEOENVIRONMENTAL
Welcome to the Geotechnical & Geoenvironmental Zone

The Geotechnical & Geoenvironmental zone is designed to find the latest knowledge, solutions, and innovative designs in geotechnical engineering works.
The area will provide Geotechnical & Geoenvironmental professionals with the chance to interact, connect and learn from a range of exhibitors, seminars, panel debates and networking opportunities focused on the current challenges and successes in the Geotechnical & Geoenvironmental industry.
Professionals who attend...
Civil Engineers - Consultants - Contaminated Land Specialists/Officers - Contractors - Drilling & Soil Professionals - Education/Researchers/Compliance - Environmental Management - Geoenvironmental Engineers - Geotechnical Engineers - Environmental Management - Geoenvironmental/Geotechnical Equipment/Instrument/Service Users - Geologists - Government Agency - Investment Companies - Local Authority - Planners - Professional/Trade Associations - Scientists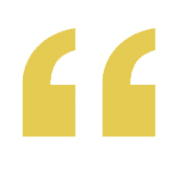 We've constantly had people on our stand today...it's really given us the outcome we wanted.

The Contamination Expo Series 2019 has been a hugely interesting event, so worth visiting! We had fun, made so many new contacts, paired up clients with really interesting parties and had some serious brainwave moments.

The Contamination Expo: One thing the UK does better than The Netherlands!

We had a great time at the Contamination Expo Series! Well done to all of the extraordinary companies out there who are helping to make our air and environment cleaner!