SPILL RESPONSE
Welcome to the Spill Response Zone
The Spill Response zone is designed to support the prevention, detection and management of chemical spills on water and on land.
Visitors to the area will be able to engage with a breadth of exhibitors and seminars addressing the reduction and response to both marine and on-land spills, along with the challenges which both currently present.
Professionals who attend...
Consultants - Contractors - Education/Researchers/Compliance - Engineers - Environmental Management - Government Agency - Investment Companies - Local Authority - Maritime/Oil Industry Professionals - Planners - Policy-makers - Professional/Trade Associations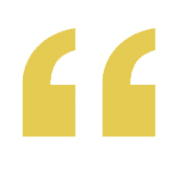 We've constantly had people on our stand today...it's really given us the outcome we wanted.

The Contamination Expo Series 2019 has been a hugely interesting event, so worth visiting! We had fun, made so many new contacts, paired up clients with really interesting parties and had some serious brainwave moments.

The Contamination Expo: One thing the UK does better than The Netherlands!

We had a great time at the Contamination Expo Series! Well done to all of the extraordinary companies out there who are helping to make our air and environment cleaner!